I am sorry I can't service your camera with that problem. As of July 2012 Nikon stopped selling specialty parts to independent shops like mine. You will have to send the camera to Nikon or its 22 authorized shops. Find one near you at this site:
http://www.nikonusa.com/en/Service-And-Support/Nikon-Authorized-Repair-List.page

----
Commonly affects Nikon D40 D40x D3000 D3100 D5000 D5100 D60
This message usually indicates aperture control unit is failing (if camera is still taking pictures) or already failed (if no picture can be taken).
The aperture control unit needs to be replaced.
Cost:
Please contact for quote!
Turn-around time:
7 days.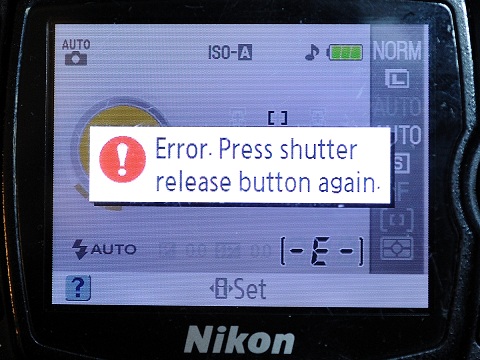 NOTICE:
* From 2013, CRRS no longer services compact/point-and-shoot cameras. CRRS now fully specializes in professional DSLRs made by Canon and Nikon.
* Email works best. I answer quickly. Use a CONTACT FORM !
* When calling or texting have your camera BRAND and MODEL available. I usually can't answer phone calls, please leave a message.